About this Challenge
---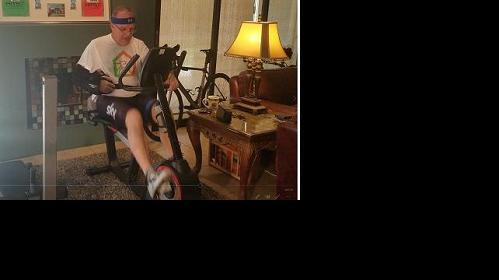 I had an EPIC crash 30 miles out of the 1 Mission Base Camp on last year's 2018 Bikes Fight Poverty Ride. That crash totaled my bike and led to reconstructive shoulder surgery in December 2018 that leaves me unable to ride on the road to Rocky Point. Instead, I am virtual riding on a stationary recumbent bike at home.
The LORD willing... and Doctors letting... I will be out of my immobilizer sling in time to stationary ride 207 on the weekend before the road ride and then follow Julie and the rest of the riders to Mexico.
So... I'm riding 1MISSION's Bikes Fight Poverty ride… kinda! I'm riding 207 miles on that recumbent.
I'm doing it for a good cause, 1MISSION. They're a community development organization giving people in poverty the opportunity to earn a house by serving their community.
To learn more go to 1MISSION.org. Click the Challenge Website link below to donate. 100% of all donations go to the projects and programs in the field and are tied directly to a family.
Find out more about this challenge at
Position Updates
Latest checked-in positions.
Refresh page to see updated map position
More challenges
Have a look at more challenges on plotaroute.com and create a Challenge Tracker for your next challenge
Report Inappropriate Content On This Page