Alsager Harlequins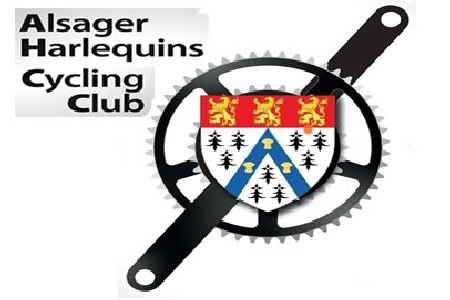 About
Primarily we are a Social Cycling Club.
We operate a no-drop policy on rides ensuring nobody gets left behind.
Apart from cycling we organise various social and charity events.
We are all about cycling for fun rather than constantly striving to go further and faster.
Alsager Harlequins can be easily recognised by their colourful Harlequin kit.
Everyone is welcome at Alsager Harlequins, whatever their age.
Club Website
Share Club Page
Club page address:

Click column heading to sort
CLUB ROUTES
(PUBLIC)
MEMBER ONLY AREA
Club members with a plotaroute.com account can request to join the Club's Page for automatic access to the Member Only Area. Other club members should enter the club's access key each time.
I have a plotaroute.com account
I don't have a plotaroute.com account
SIGN IN

then Join the Club Page
Report Inappropriate Content On This Page